Accounting Apps for Startups
Accounting apps are important for every startup. Whether you are a business person or a bookkeeper, you should choose a reliable app to perform your accounting tasks. Even if you don't work for a startup, there will always be plenty of things to keep track of.
Most startups overlook the importance of a great accounting app. But finding a great accounting tool is not just a boost to your confidence and efficiency, but it also helps with growth and employee management. Accounting is one of those things that you need down to a tee and keep track of every little penny spent.
1. Melio
By using Melio, small businesses are able to better manage their supplier payments, minimizing time and cost while maximizing their cash flow. It offers payment workflow empowering businesses to focus on their customers, not their back office. Melio bill payment solution for accountants helps manage all of their clients' payments in one place, saving time and money.
Using Melio, you can pay your vendors and contractors in a simple and easy way. Invoices can be paid by bank transfer for free or by credit card with a deferred payment plan, and vendors receive a check or a bank deposit after the payment is received by the customers.
In addition, customers are also able to invite users and easily set up their roles and permissions, allowing them to control approvals for each transaction, in order to manage their cash flow more efficiently. With Melio, customers can also save time by scheduling each bill individually, selecting multiple bills at once, and paying them all at the same time. Try Melio now!
Plans and Pricing:
Currently, Melio offers two types of memberships: one for businesses and another for accountants. There is no monthly fee for the subscription; the only fee is 2.9% for credit card payments made using a credit card. The following benefits are included in both memberships:
Using a check to send a payment
Transfers (ACH) & deposits
Payments by credit card
Management of unlimited companies/clients
No limit on users
2. Plooto 
Plooto is an account payable and receivable platform. With Plooto, you can automate and simplify complex workflows by unifying payments, processes, control, and reconciliation.
Small and medium businesses can better manage their cash flow with Plooto, saving time for strategy and forecasting.
Plooto enables international payments for a flat fee with competitive exchange rates, pre-authorized debit agreements, and integration with QuickBooks (QB) and Xero. Try Plooto now!
Plans and Pricing:
There are two types of Plooto memberships: Business and Accountant. Both plans include unlimited users, unlimited approvers, unlimited customers, unlimited suppliers, unlimited bank connections, free accountant/bookkeeper collaboration, and free live support. The price starts at $25/month plus transaction fees.
3. QuickBooks 
Manage your business finances more efficiently with Quickbooks.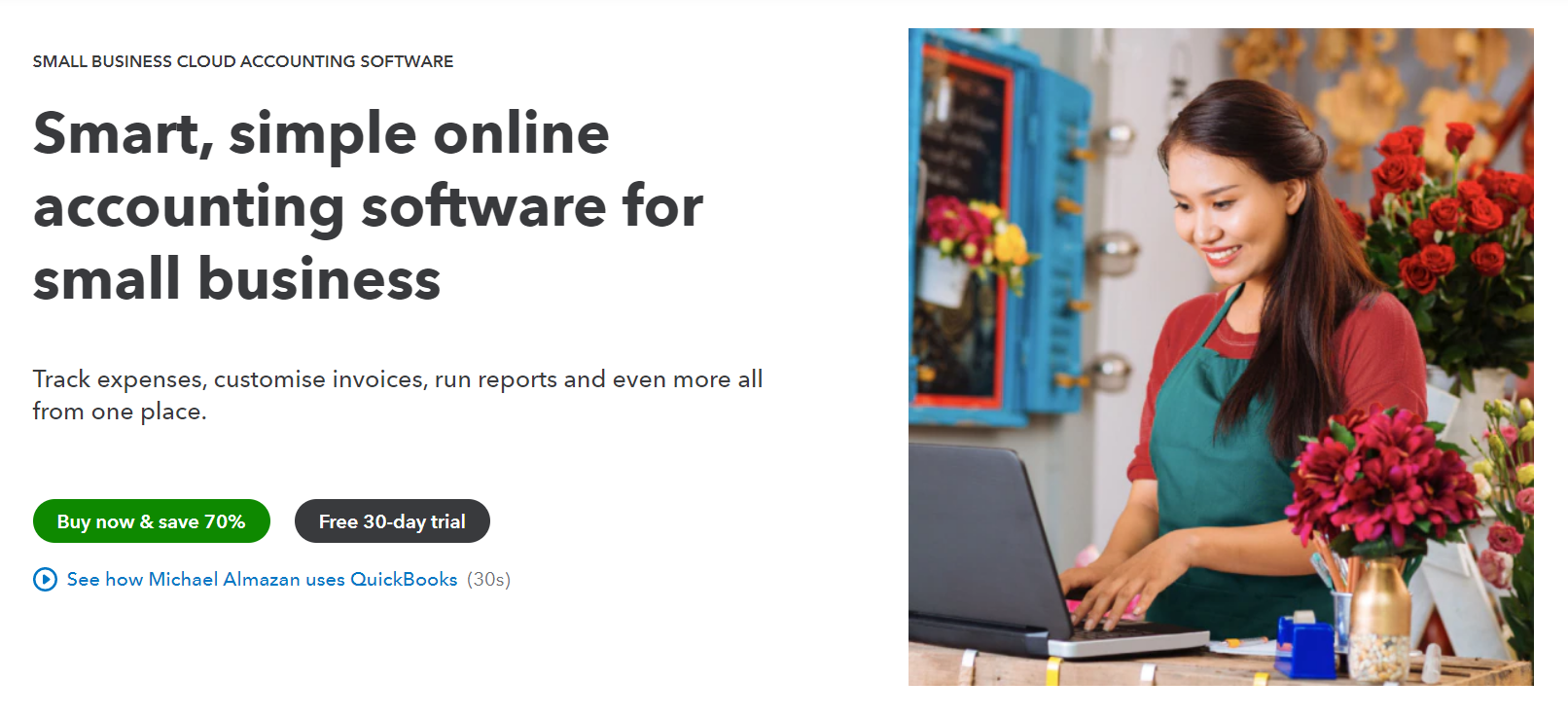 Accounting programs like QuickBooks are widely utilized by companies of all sizes. You can use it to manage your money, keep tabs on your earnings, and generate invoices. Additionally, QuickBooks is cloud-based, allowing for global access. Given that startup employees frequently move from one location to another, it is a great option for them.
Enjoy the many benefits of this app by creating an account.
Estimates and invoices can be created, sales and cash flow can be tracked, customers and suppliers can be managed, tax returns can be made, and performance can be tracked.
Custom templates and automated reminders help teams create and send professional-looking invoices in seconds. Every receipt is kept in QuickBooks so businesses are always organised for tax season. Try Quickbooks now!
Plans and Pricing:
For one user and your accountant, track sales, expenses, and profits, create and send unlimited invoices, track and manage sales tax. Monthly price is €7.5.
For three users plus your accountant, plus manage and pay bills, transact in multiple currencies, generate sales quotes. Monthly price is €11.5.
Plus – All Essentials features plus inventory tracking, purchase orders, and profitability tracking for five users and your accountant. It costs €15.5/month.
4. Bill.com
Bill.com provides cloud-based software that simplifies, digitizes, and automates small and midsize business financial operations.
Businesses and their suppliers and clients can connect with Bill.com's AI-enabled financial software platform. As a result, it helps to manage the inflows and outflows of cash. Using the platform, customers can manage their end-to-end financial workflows and process payments from beginning to end.
Bill.com streamlines the accounts payable process and allows you to make electronic payments, and it also improves the accounts receivable process so that business can accept payments in local currency, virtual cards or a check in any currency. The Bill.com system integrates with QuickBooks, NetSuite, Xero, and Intacct, which means that any changes made in one system will automatically update in the other system as well. Try Bill.com now!
Plans and Pricing:
Essentials – Includes a centralized inbox, invoice data capture, vendor 360-degree information, unlimited document storage, check, and international wire transfer, and six standard user roles, including all the essentials. Pricing starts at $39/month.
Team Plan – All the features of the Essentials plan plus integrations for QuickBooks Online, QuickBooks Pro/Premier, and Xero. Pricing starts at $49/month.
Corporate – Along with customized invoice templates, you can create single or recurring invoices, track the status of payments, send automated emails reminding you when payments are due, accept credit card payments, and set up auto-charges. Pricing starts at $69/month.
Enterprise-Plus – Includes multi-integration capabilities with multiple entities, multi-location accounting files, as well as API access for custom integration for a custom price. It also includes single sign-on and dual control.
5. Synder 
With Synder, e-commerce businesses can have a clearer view of their finances through easy accounting that we provide.
In the current accounting system, teams have the ability to automate the bookkeeping of their transactions, connect all sales channels and payment gateways under one interface, and have correct sales, tax, and other necessary reports in their accounting system, including the P&L and balance sheet.
As a part of the process, the customer can import online payments, with smart data categorization and solid protection of their books with duplicates detection and a rollback function that allows them to undo any erroneous shift of data in a couple of clicks. As part of Synder, customers can accept online credit card payments from whatever channels they use for online sales, and they will get instant insight into the payment process. Try Synder now!
Plans and Pricing:
An affordable option with 1 year of historical data import, smart reconciliation, instant sync, reporting, multi-currency management, basic inventory tracking, as well as 3 additional users. Pricing starts at $39.99/month.
The large package includes unlimited historical data import, extended inventory tracking, product mapping, bundles and assemblies syncs, white-glove onboarding, and unlimited users. A monthly subscription to the service starts at $199.99.
This is a custom design with all the premium features.
The pricing of the service is determined by the sales volume and the number of sales platforms each business uses.
'
6. Wave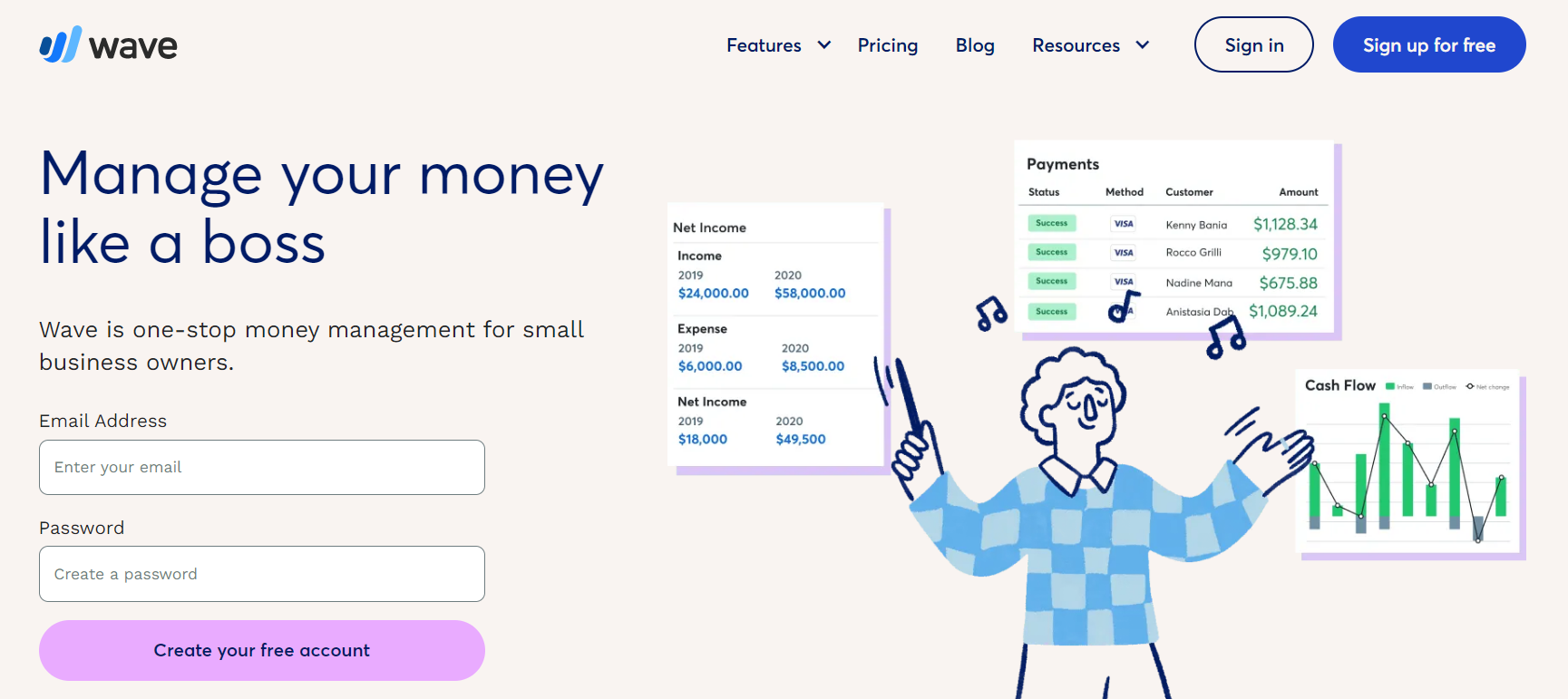 With the help of the free accounting program Wave, startup employees may control their spending. It contains a number of tools, including as billing, accounting, and payroll, that can help you keep track of your earnings and outlays. It is a great option for startup workers that need to manage their finances.
Visit waveapps.com and click "Sign In" in the top right corner to access Wave online. After that, click "Sign In" after entering your email address and password. Click "Create a New Account" and adhere to the instructions if you don't already have one.
7. FreshBooks

An employee of a startup or small firm may use FreshBooks, a cloud-based accounting app. It has a number of features that can assist and provide guidance with regard to money management. Additionally, it is one of the list's easiest-to-use apps.
For access to your devices, financial management, and organizing your monthly savings, FreshBooks also includes a mobile app. It becomes a fantastic option for startup employees who require financial security.
Visit freshbooks.com, select "Create a New Account," and then adhere to the on-screen directions to access FreshBooks. You can sign up in only a few minutes if you're used to using online tools.
8. Valur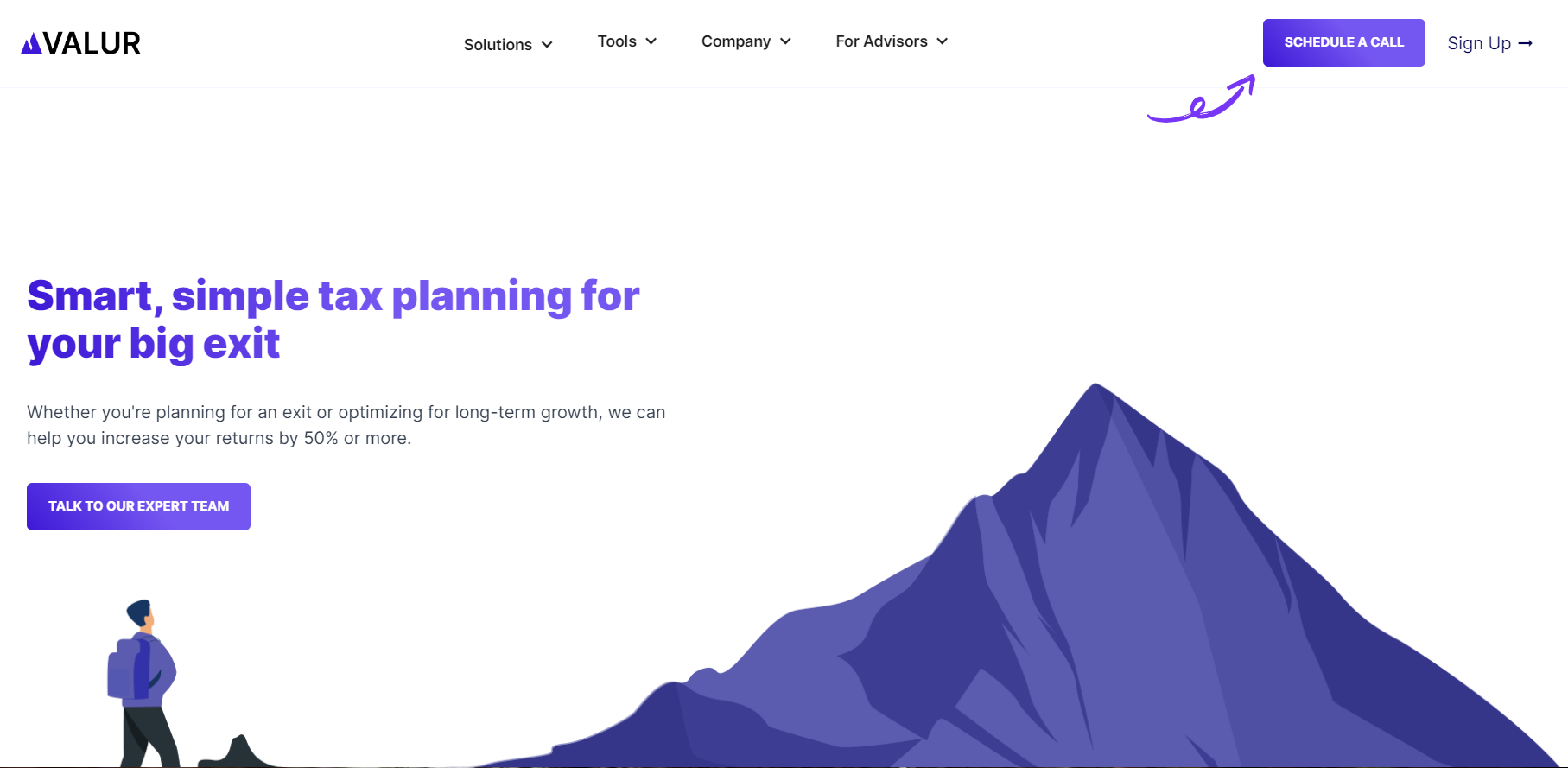 With Valur's app, you can save money in a different way than what you are used to. It has developed a Charitable Remainder Trust calculator, which is beneficial for startup employees who want to save money on taxes when selling their assets when they sell their company. Unlike other sites that help you keep track of your finances, they help you reduce your taxes and grow your wealth as fast as possible.
As an employee of a startup company, let's say you own an asset (or a few) whose value has grown over the years. Now imagine that you want to sell this asset (or a couple) at a higher price. It is usually the case that this means you will have to send the government a large portion of the earnings from the sale, which means that you may lose a substantial amount of savings that you might otherwise have had in your account. If you use a Charitable Remainder Trust, or CRT, with Valur you will be able to avoid the taxes associated with those trusts.
Choosing Valur will allow you to evaluate the benefits, returns, and tax deductions you will receive from the CRT in the long run.
9. Xero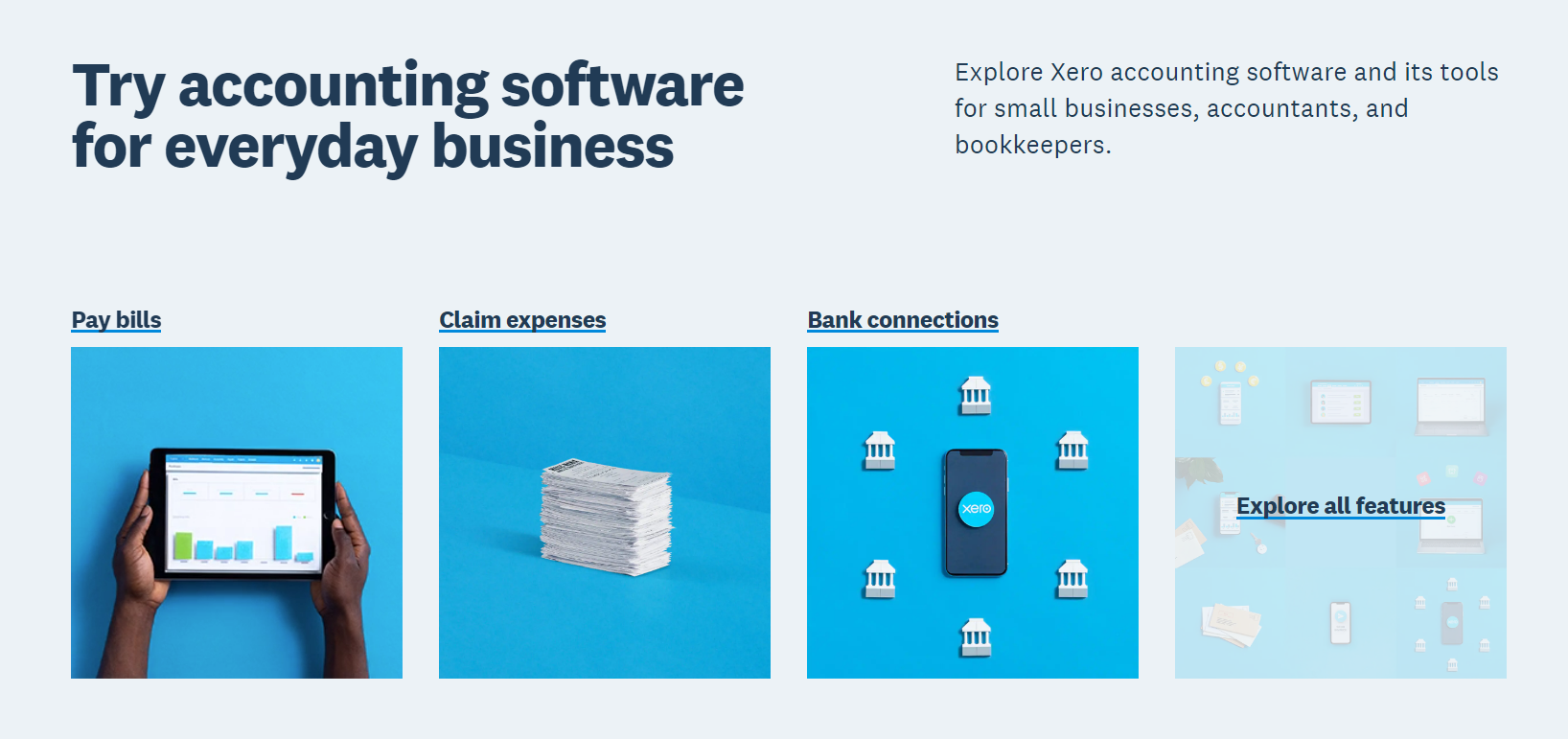 It is worth mentioning that Xero is a cloud-based accounting software that startup employees are able to use to manage their finances. In addition to invoicing, accounting, and payroll, it offers a variety of other features that make it an excellent choice. Also, there is a mobile app that you can download from the app store.
However, Xero is an accounting software designed specifically for small businesses. If you are just starting your career as a startup employee, you should consider this an excellent choice. Xero also has a wide range of integrations, so that it can be integrated with any number of other apps you may be using, such as Google Drive or Salesforce, as well as your existing accounting software. In this way, you can keep a better track of your business financials as well as how your business is doing.
10. Nutcache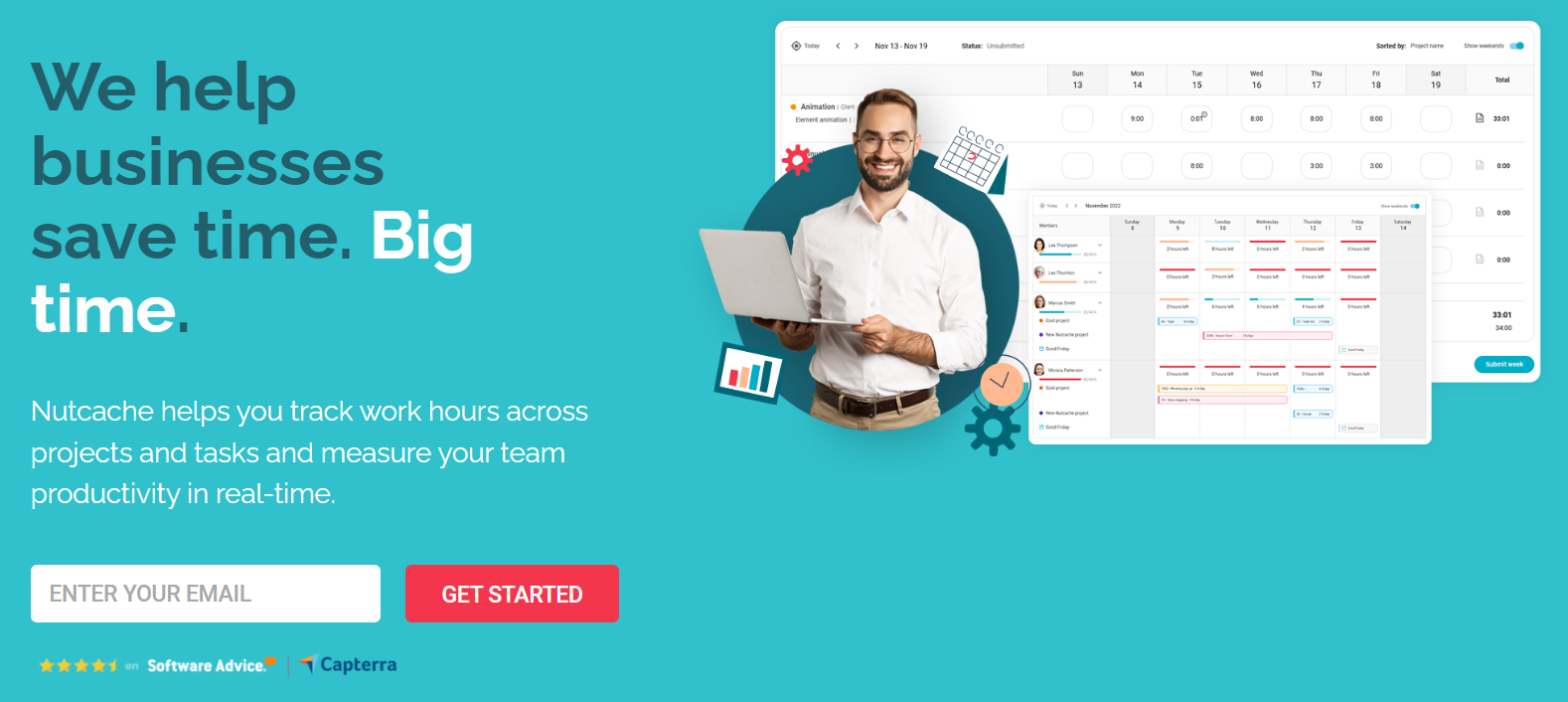 As a cloud-based accounting software, Nutcache does a great job of helping small businesses and startup employees manage their finances from anywhere in the world. As with most apps we've described, this app offers invoicing, accounting, and payroll features, plus the convenience of using it on your mobile device!
There are a variety of integrations that come with this app in addition to billing assistance. A Professional Services Automation (PSA) software like Nutcache makes it easy for you to manage projects, tasks, resources, and more. As a result of this, you will be able to keep track of all the tasks you need to perform as a startup employee in one app. Organize your economic goals in order to achieve them!
What is the best way to save money as a startup employee?
It is possible for all startup employees to save money by doing a few key things. In order to help you, here are some tips:
1. Make use of accounting software by following these steps:
You can keep track of your expenses and income with the help of several accounting software programs, and they can help you maintain your records. In this way, you will be able to stay within your budget and avoid overspending as a result.
2. Make a budget:
Making sure you stick to your budget is one of the most important things you can do. Keeping within your budget will help you save money as well as stay within your spending limits.
3. Shop around for deals:
In order to get the best deal on something you need to buy, make sure you shop around. When you look for great deals, you can often find them if you put the effort into finding them.
4. Cut back on expenses:
In many cases, there are ways in which you can reduce your costs without having to make major changes in your lifestyle. Consider tweaking your budget in order to see where you can increase your savings-for instance, making your savings taxable by investing them in a trust can help you reduce your taxable income.
5. Live below your means:
The best way to save money is to live below your means as much as you can. You'll be able to save more money in the long run if you are able to live modestly rather than extravagantly.
6. Invest money wisely:
It would be a good idea to invest extra money wisely so that it can grow over time if you have any. By doing this, you will be able to save for the future as well as increase the amount of your savings.
7. Avoid debt:
The best way to save money is to avoid debt altogether, as this is one of the best ways to save money. Financially speaking, if you live within your means and avoid taking on too much debt, you will be in good shape.
8. Stay disciplined:
In the end, sticking to a budget takes a lot of discipline, but it's well worth it to do so! In order to be able to save more money each month, you will have to be disciplined with your spending in order to stay on top of things.
9. Think long-term:
You may not always be able to save money, but thinking long-term about your financial goals is one of the most important things you can do. If you can make a few small sacrifices now, you will be able to enjoy the benefits later on in life when you are no longer making those sacrifices.
10. Have patience:
Being patient is essential when you are trying to save money. The Roman Empire wasn't built in a day, and neither will your savings account be built in a day! Putting in the effort and being patient with your efforts will pay off in the long run.
Conclusion
There are many great options to choose from, and I have listed just a few in this article. Which accounting app you ultimately choose will likely depend on your needs as a startup owner. Some are designed for specific businesses types—for example, freelancers. Others are designed to be more general purpose and may provide more features. Use these recommendations as a starting point, and conduct further research if necessary to find the accounting app that works best for you.