Make Passport Photo Online Free
Making passport photos can be tricky, you want it to be perfect which isn't an easy task. Plus it can be difficult to find free good quality passport photos you can use online.
If you're looking for the best ways to create passport photos then this post will show you some of the best ones that may help you out.
Passport photo maker
Passport photo maker is an application designed to help you with passport, driver's license or any other official document requiring a photo. The tool supports visa standards for more than 100 countries, and this is in addition to passport standards and other documents.
Passport standards are included directly in the application itself. They allow you to immediately adjust your photo to the height and width required by your government. Your photo will look as if you have taken it in a professional studio.
The app will help you to accurately replace the background if necessary, increase or decrease the brightness and contrast, as well as level the exposure. The Passport photo maker lets you send your photos directly to major photo service providers such as CVS or Amazon Photo Print. That is, the procedure of creating a photo will cost you free of charge – you just need to pay for printing.
You can also combine several different photo formats on one A4 sheet, so you can have many copies of the photos you need at once at a fraction of the cost.
123passportphoto (USP: Get ultra-high resolution pictures)
This is one of the easiest type of software applications used to develop passport size photographs. There are just 5 basic steps that you need to follow to get your passport size photograph online. Select your country, upload your photo and crop it according to your needs, make enhancements as per your wishes and finally, download the photo.
Features of 123passportphoto:
With this software, you can download your photo in just 5 minutes.
Get the feature of online passport size photo maker with white background enhancement in this tool as a white background is preferred for a passport size photo in most countries.
123passportphoto enables ultra-high-resolution pictures which are meant for 600 dpi pining.
It supports more than 50 countries like UK, USA, Ireland, Australia, France, Canada, China and Russia and more.
It can generate the following sizes:
* Passport 5.1 x 5.1 cm, 3.5 x 3.5 cm, 3.5 x 4.5 cm,
* Visa 190×190 px, 2 x 2 inch
* Overseas Citizenship (OCI) 51 x 51 mm (2 x 2 inch)
* Overseas Citizenship (OCI) (35 x 35 mm)
* PAN Card (25 x 35 mm)
Price to Upgrade: No upgradation is required; this passport size photo maker is available free of cost.
The Passport photo maker gives you several standard recommendations – light background, relaxed face, daylight and more. If you follow all the instructions, all you have to do is print the required number of copies – and consider that you already have a new passport.
My Passport Photos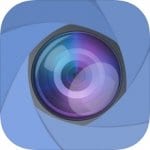 Of course, there is a specialized application for United States residents that is designed exclusively for U.S. passports and ID cards. Such service is My Passport Photos for iPhone and iPad.
In case you do not trust yourself and are still afraid that your photo may not be accepted by the time you submit the documents and you will have to redo it – then you need My Passport Photos application.
This is the only application where experts manually check each of your photos for compliance and make their own verdict. This way you can be sure that your passport or new visa application will be approved.
Once you have taken a photo and found out that it fully meets the criteria, you can get it the next day! Just choose your country and a convenient place to get it. In the United States, it can be a pharmacy or even a Walmart near your home – awesome, right?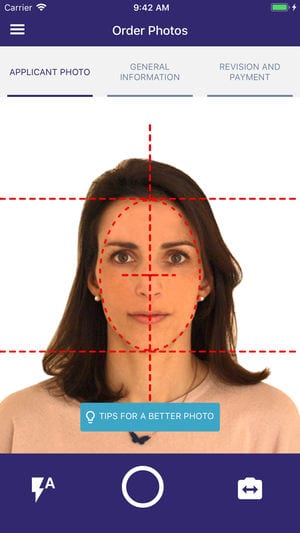 My Passport Photos gives you a few tips on how to shoot: the best way to choose between daylight and natural light, and how to shoot with the main camera of your mobile phone. As practice shows, it is usually better than the front camera.
Payments are made safely via PayPal, so you do not even risk anything. Feedback from hundreds of users is extremely positive – you should believe the developers and then you will not have unnecessary problems with the design of documents.

Passport Photo-Print Passport Photos by a Single Click
Try your hand at creating photos for your documents yourself. Surely, sitting in the photographer's chair you have often thought that the payment is too high for a simple photo and its printing. Now you do not have to spend any more money on it – just use the Passport Photo-Print service.
A simple and unique application offers you a couple of clicks to get high-quality images for your documents. Visa, passport or medical certificate – the document, which requires a photo is absolutely irrelevant for the application.
All you need to do is choose the desired size of the final images, their number, and the paper size on which to print them.
For aesthetic reasons, Passport Photo-Print offers features for artistic editing. You can also send photos via Wi-Fi or iTunes. If you cannot do so for any reason, there is an advanced sharing feature. This way, another person can access your photos on your device without even being around.
Several photo ranges are available for printing. Choose the one you want and you can assume that the work is finished.

This passport photo maker is available in Microsoft Store as a UWP app. With it, you can edit, print or email passport photos in seconds. The developer claims that the app covers templates for 100 countries, so it won't waste you any time in trial and error. Besides, you will also find more than 10 popular formats of photo for job application.
To make an idea passport photo, you can either take photos from the camera or import from the gallery. After that, just resize the picture with multiple toggle options and fit the photo for required size. You can feel free to experience the trial version before upgrading to the pro version at the cost of $2.99.
BioID
BioID is a good free passport photo printing software that is very useful for printing passport photos, identity card photos or visa photos.You can either upload a photo you already have or take one with your smartphone or web camera. Using the website or the analog free passport photo app Pic4Pass is very intuitive and easy. Once you have taken your passport photo, you can start right away. First you have to choose the right country for yourself. Then the photo is cropped and subjected to a quality check. We especially like the photo quality check, which is the main reason why we consider BioID to be one of the best free passport photo apps and tools out there. For example, it tells you if the photo you want to use as a visa or passport image is overexposed or too blurred. Unfortunately, it isn't possible to edit the image directly in the tool and, to use this passport photo generator, you have to create an account.
Passport ID Photos
As an iOS device owner, a search in iTunes will take you straight to this application. Passport ID Photos allows you to take high-quality photos of your documents (including your ID card) with your smartphone camera.
The main settings include the choice of the document for which the photo is to be taken, the size of the image, as well as clarity. You do not need to be a professional photographer to use the service. A few intuitive tips will help you get the desired result even if you know nothing about photography.
Passport ID Photos has the ability to take photos of the most popular sizes – 4.5×3.5 cm, 2×2 inch, and others. Once you have created a photo, you can edit it by brightness, contrast and other basic composition settings.
Unexpectedly, you will be able to print the result of your work right away. Connect your device to the printer, set up the print field and format, select dpi – and in a few moments, you get a printed version of the photos! With Passport ID Photos you save your money and time – you do not have to go to the photo shop and give money for what you can do yourself.

Passport Size Photo Editor
Passport Size Photo Editor is an application designed to edit photos just before they are printed.
That is, it is assumed that you already have a finished image of your face on the device and it remains only to make minor adjustments to the photo format. If you do not have this photo, you can make it directly from the application – just allow Passport Size Photo Editor access to the camera.
After you upload a photo, you need to choose for which documents you want to take it. Simply type in the document name in the search engine and you will get the result from the huge catalog of the tool.
If you just need a photo of a certain size, you can also choose this option. Next, you make small corrections – color, brightness, shadows and that is it! The magic of the application has already trimmed your photo and adjusted it to the desired format!
It will be necessary to choose and a format of the press. You can combine several photos and print them in A4 format, for example. However, there is no function of direct printing directly from the application.
But you can send the result of the file to the working mail of the printing house, where you will print, or in the photo studio. Passport Size Photo Editor saves you time and money – now you just need to come and pick up the printed photo – wouldn't that be great?
Conclusion
Making a passport photo is serious business. If you fail to take the right measurements and get the right background, you could lose your passport, and by extension — your freedom. Also, some locations charge for getting a passport picture taken so it's best to know how to make a passport photo at home! At least some key tips and tricks on making a high-quality passport photo so you can get on with that dream vacation.